*NOTE – For FULL program career paths, see the Professional Programs section!
Private Pilot Certificate
The Private Pilot Certificate is widely considered the building blocks which will dictate your success moving forward. The critical aspect of this course is that everything is new. Learning the correct habits, gaining a solid knowledge base, and becoming procedure minded will allow for greater progression moving forward and aid toward safe practices. This certificate concentrates on Visual Flight Rules (VFR). The majority of concentration while flying should be OUTSIDE of the aircraft, meaning you learn how to fly the airplane in general. At the completion of this certificate, you will be able to fly alone, with friends, or with family.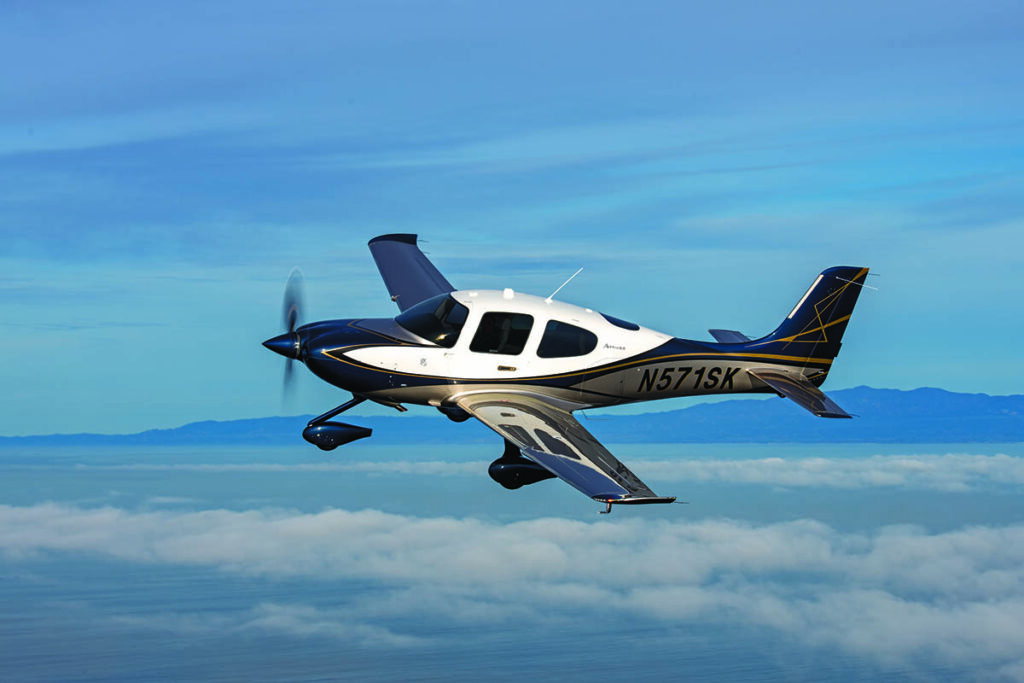 The Instrument Rating is a critical course for safety during weather related circumstances. In addition, career minded Pilots will utilize instrument flying for the majority of their careers. This certificate concentrates on Instrument Flight Rules (IFR). The majority of concentration while flying is based INSIDE the aircraft, meaning you learn to fly the aircraft and navigate with only the plane's instrumentation. At the completion of this course your full base of knowledge (VFR and IFR) will be established. Your confidence in your abilities will be growing and your ability to make more advanced pilot decisions will increase as well. Flights on marginal to poor weather days, depending on your own personal minimums, will now be possible.
Commercial Pilot Certificate
The Commercial Pilot Certificate is required for Professionally minded Pilots. The Commercial Certificate is a combination of previously learned material with a greater depth of knowledge and the addition of a few new subjects. This certificate allows you to officially work for hire. However, you would be considered a "low-time" Commercial Pilot. As a note, Commercial certificate does not mean you are ready to work for a "Commercial Airline". You must build your flight hours to work for an Airline, Cargo, or the Private sectors. The good news is Pilotsmith can help you obtain your ultimate goals! (SEE the Professional Programs section for suggested career path options -OR- set an appointment with a Pilotsmith representative to discuss in person.)
Since Pilotsmith is approved for a RUDUCED-HOUR Part 141 Commercial Course, student pilots gain their certificates in less aircraft time than most programs. Please feel free to ask a Pilotsmith representative about the "Reduced-hour Commercial" course.
At the completion of this course, you will have various options to build your flight hours. The PREFERRED method of building flight hours is to become a Flight Instructor. If you decide that teaching others how to fly is not for you, there are some "low-time" options. Some of these options are pipeline patrol, border patrol, parachute flying, aerial photography, and banner towing to name a few.
Multi-Engine Commercial Pilot Certificate Add-on
The Multi-Engine Commercial Pilot Certificate is a relatively quick addition to the Single-Engine Commercial. Upon the completion of this certificate, you will be able to fly multi-engine aircrafts for hire. This creates more flexibility and increases your ability to work various positions. Students can choose to either obtain this certificate right away or wait until they gain some additional experience. However, if you plan to have a full career in aviation you will eventually need to obtain this certificate.
Certified Flight Instructor (CFI)
The CFI gives you the ability to teach others. This is the PREFERRED way to build flight hours. Why is working as a Flight Instructor at a Professional Part 141 Academy the preferred route? Becoming a Flight Instructor requires you to consistently review ground and flight material. This translates to a vast knowledge base and excellent flight skills. In addition, you will be developing the skillset necessary for a Professional Pilot Career. You will have the ability to manage others, teach the same subject in numerous different ways, adjust to diverse circumstances, become a part of a team, and adhere to a fully standardized work environment. These are all skills that Airlines, Cargo, and the Private Sector seek. Upon building flight hours, Pilotsmith's Flight Instructors are sought after!
Certified Flight Instructor - Instrument (CFI-I)
The CFI-I allows you to teach Instrument Pilots. This addition to the CFI certificate allows for much greater flexibility and career growth. The majority of your flying as a Professional Pilot, after your Flight Instructor career, will be via IFR flying. You will not only expand your IFR flying abilities, but you will also gain more actual and simulated Instrument flight time. Your knowledge will increase as well. Obtaining your CFI-I will simply further qualify you for that next progression of your career. Pilotsmith's goal is always continued growth of students and staff. This certificate will help you grow as a Flight Instructor, increase your personal minimums, and improve your overall abilities.
Multi-Engine Flight Instructor (MEI)
The MEI allows you to teach Multi Engine Pilots. The reasons to obtain a MEI are the same as obtaining the CFI-I (see above). This will expand your abilities and increase your personal growth. This certificate is not required, but highly recommended. Your resume will thank you!