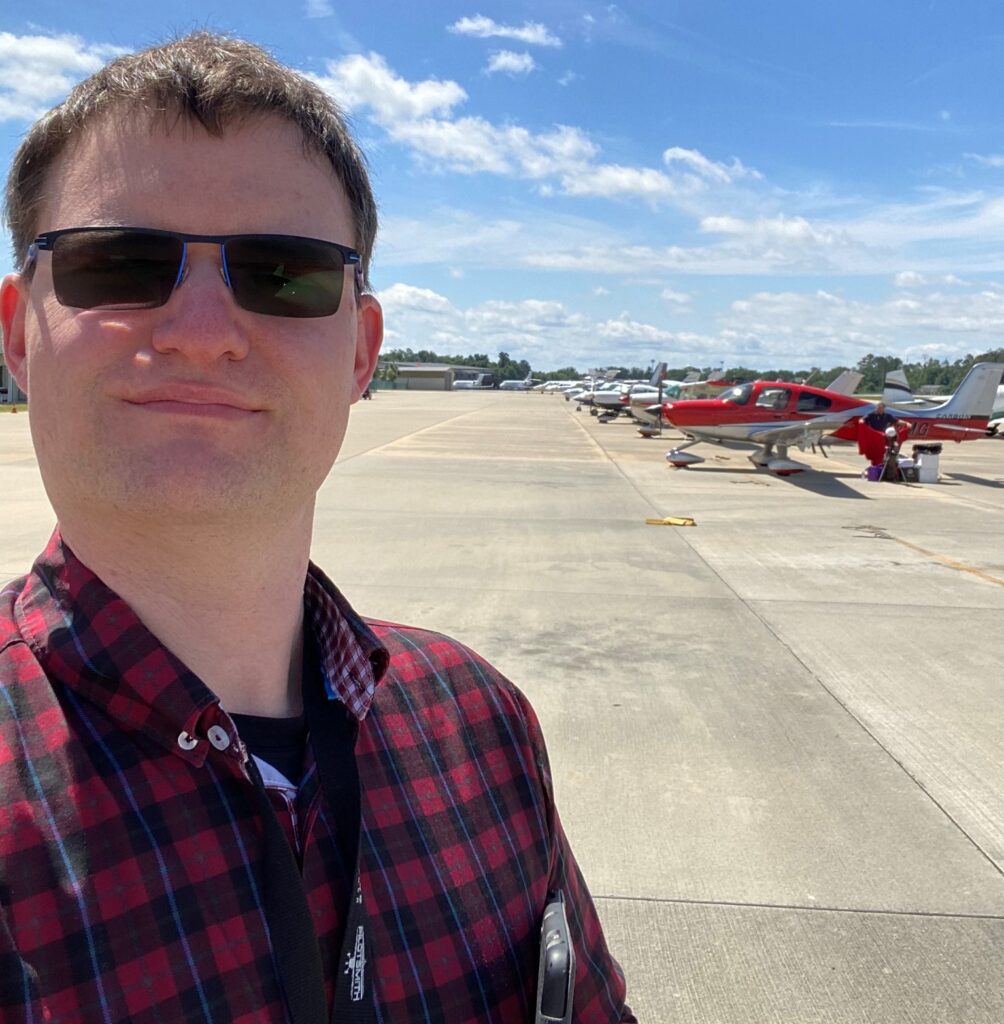 Charlie S; President
Instructor Bio:
I have owned several Cessna 172's, a Cardinal RG, and a Piper Seneca III and my favorite airplane has to be the Gen 6 Cirrus SR22T.  I have a passion for aviation safety and am a volunteer FAA Safety Representative.
Hobbies:
In my free time I love fishing with my wife and son.
Ratings:
I am a CFI/I with a love of Cirrus Aircraft.
Glenn S; Chief 141
Instructor Bio:
I am currently the chief instructor for CAVU's Green Bay location. I got hooked on aviation when I was in my 20's and have been flying ever since. A couple of random facts about me include that I can speak the German language and I enjoy raising my numerous pets.
Hobbies:
Other than flying, I enjoy getting outdoors to bike and play racquetball. My psychological getaway in life is making my own bread and tending to my own garden at home. I also enjoy traveling in my free time and have recently been to Thailand.
Ratings: 
I hold a Gold Seal CFI, CFII, MEI, ATP, and AGI.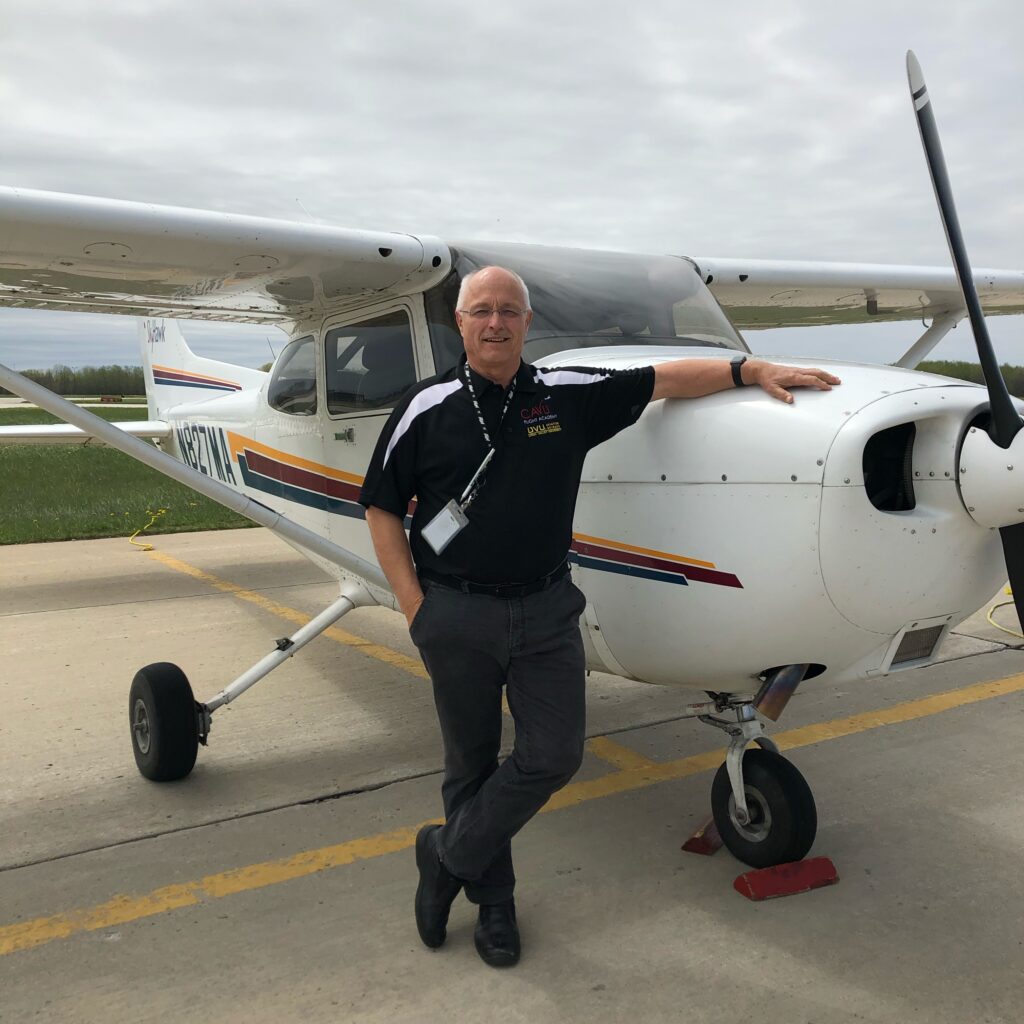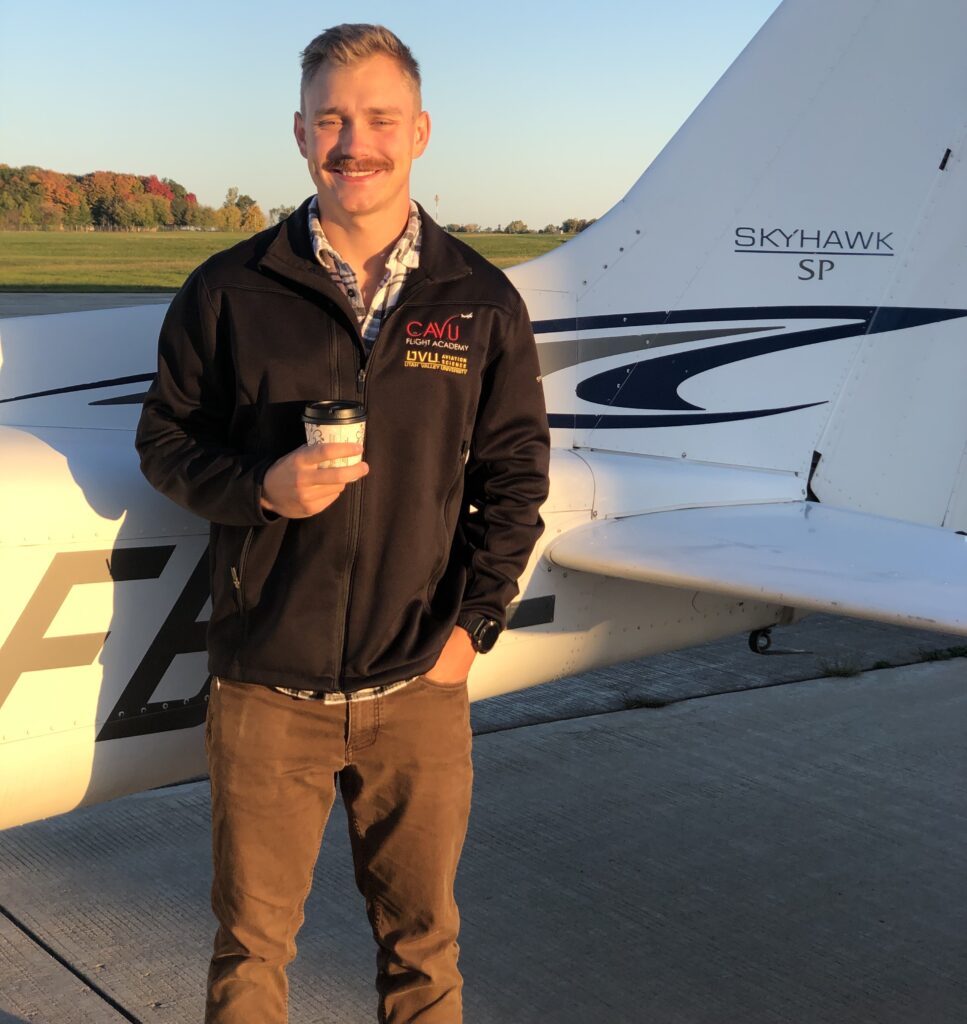 Tanner B; Assistant Chief 141
Instructor Bio:
I was an FVTC graduate. I am currently the assistant chief for ATW and primarily work there. I also work at Air Wisconsin. Outside of flying, I spent the last 6 years in the Marine Corps Infantry. I am now transitioning to the Boise Air National Guard to fly A-10 Warthogs.
Hobbies:
Hobbies include dirt track racing and PRS (precision rifle shooting) competitions. 
Ratings:
I hold a CFI, CFII, MEI, ATP, and Gold Seal on my instructor license.
Tyler F; Assistant Chief 141
Instructor Bio:
I'm not originally from the area, I grew up in Traverse City, Michigan and then attended college at the University of North Dakota. I started flying in 2009 and my dream aircraft to fly is a B-777.
Hobbies:
Besides flying, I like to spend my time outdoors hunting and fishing. I also enjoy boating and kayaking in the summer. A fun fact about myself is that I am a part-time fruit farmer. 
Ratings:
I am a CFI and CFII at both the Green Bay CAVU location and the Menominee location.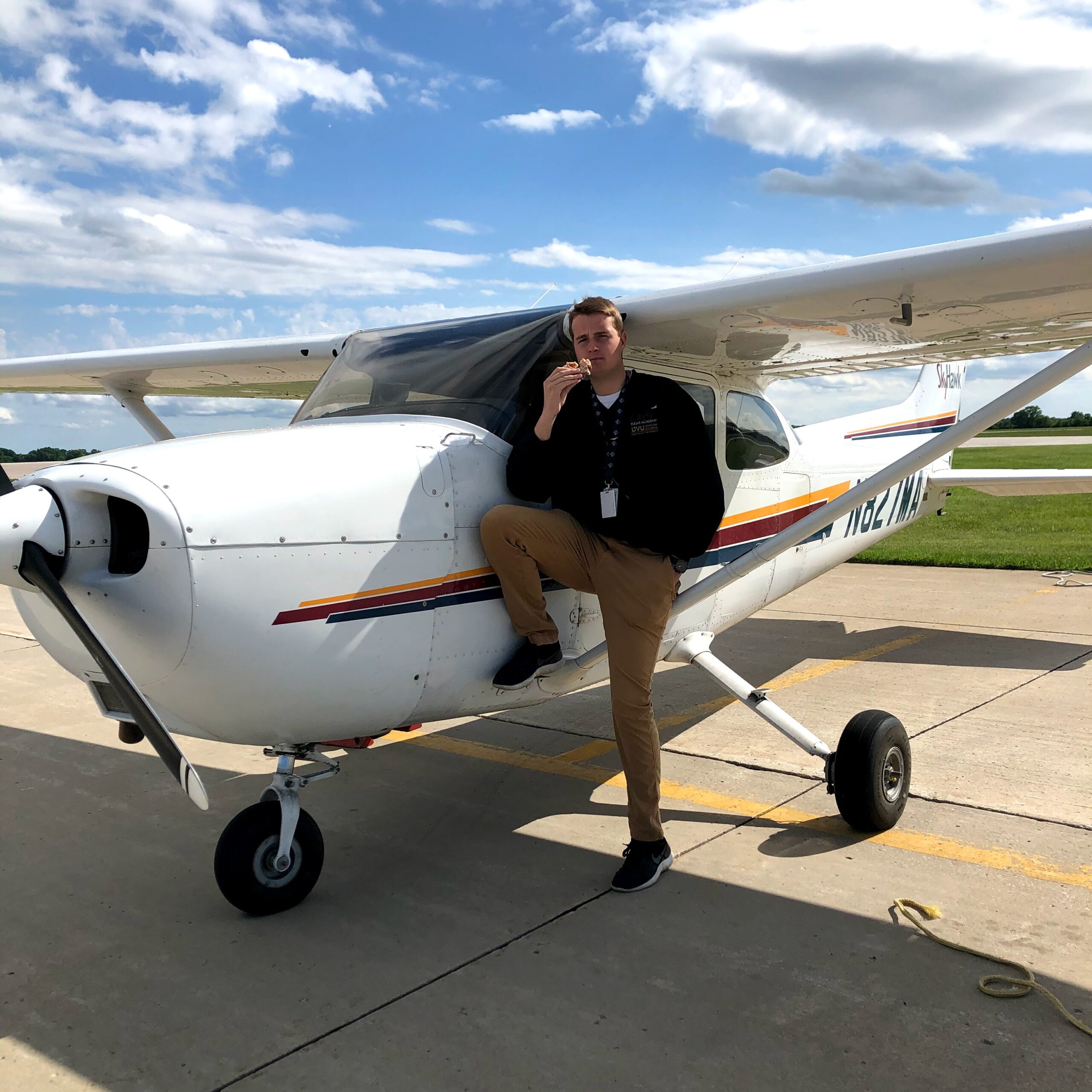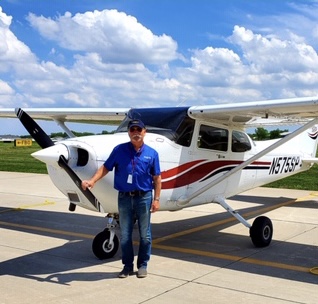 John D.
Instructor Bio:
I am a Vietnam Veteran and was stationed as an engineer on an aircraft carrier in the Tonkin Gulf. I earned my private license in 1979 and after acquiring my commercial rating flew briefly as a corporate pilot. I have held a CFI rating for more than 25 years. Most of my career has been working as Executive Director of two  nonprofit youth organizations. One was with adjudicated youth and one in a leadership focused organization. During that time I was involved with the Young Eagles program. Flying and working with youth have always been a passion of mine, however, I enjoy flight instructing all ages. Instructing is a wonderful privilege and I am truly living that dream.
Hobbies:
My other interest is boating. I hold a current Coast Guard Merchant Mariner captain license for 100 ton vessels, unlimited passengers. My two grown daughters, Jessica and Emily,  are off on their life adventures with their mates.  I am retired and live five minutes from the airport with my beautiful wife Cindy and two cats.
Ratings:
I am a Flight Instructor at the Green Bay Pilotsmith. My ratings include Single and Multi engine land instrument, Commercial, and CFI.
Lauren E.
Instructor Bio:
I grew up just outside of Green Bay in New Franken, WI.  I graduated with my Bachelor's of Science in Aviation Science with an emphasis in Professional Piloting from Utah Valley University in 2019. I received my love of aviation through my father, who always brought me to airshows, and my grandfather, who was a private pilot.  I was lucky enough to participate in classes in middle school and after school programs in high school through CAVU that helped grow my love of aviation.
Hobbies:
Outside of flying I enjoy DIY projects, being outside, and trying new things!
Ratings:
I am currently a CFI at the Green Bay CAVU location and one of the office managers for both Pilotsmith and CAVU.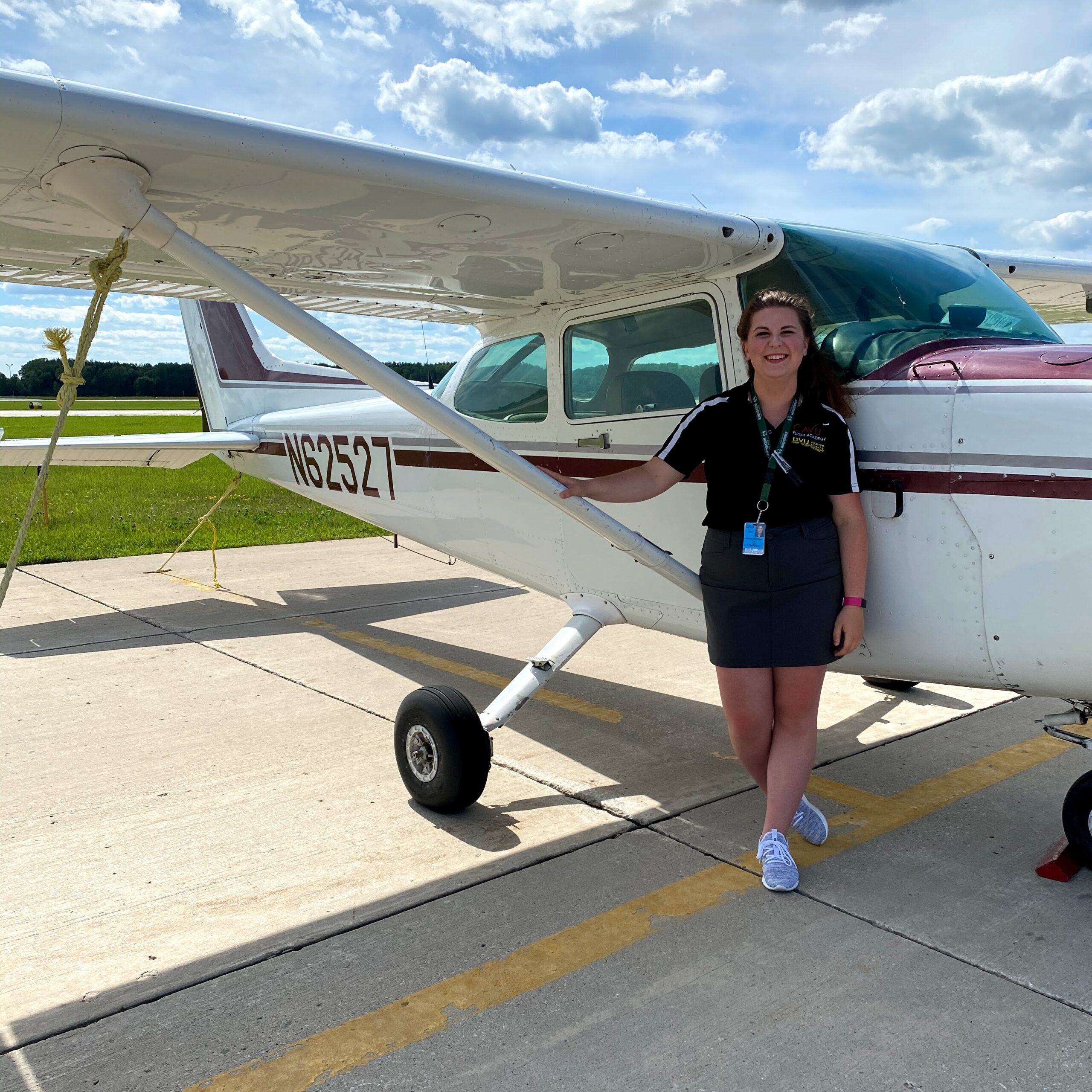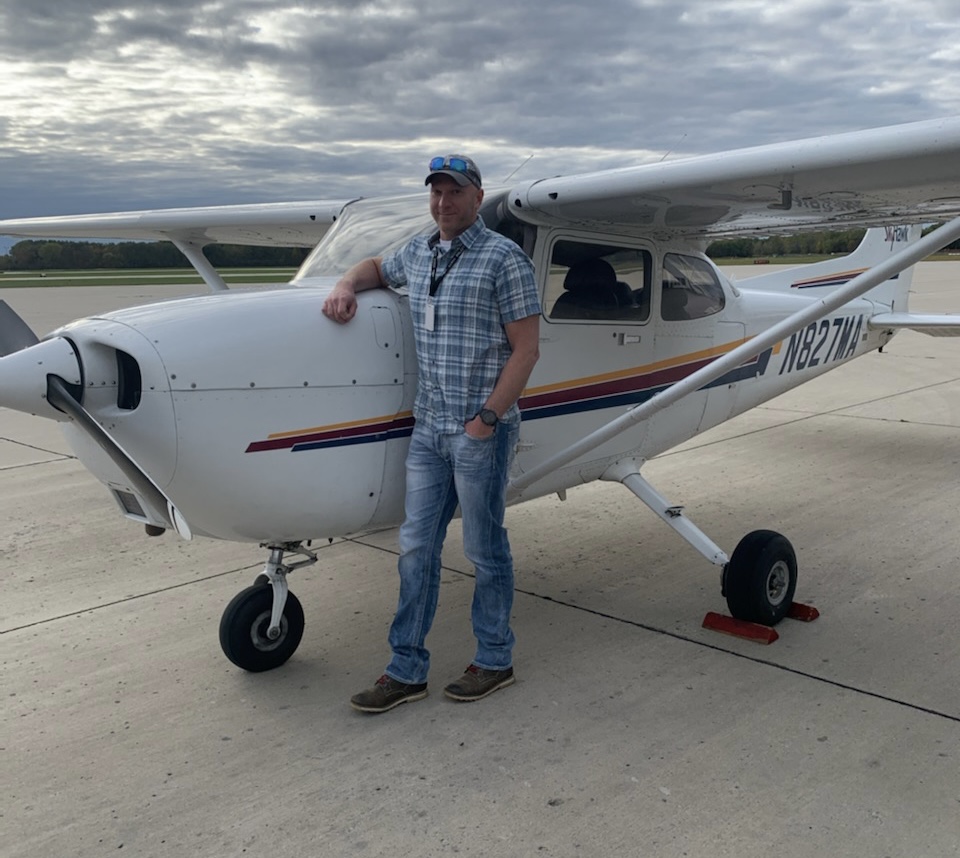 Mark H.
Instructor Bio:
Mark's love of flying began at the age of 6 with an airplane ride in West Bend, WI. As soon as he left the ground he was hooked! At the age of 16 he started taking formal lessons and was able to solo before he received his driver's license. After soloing, Mark left home and joined the ARMY as a Blackhawk Crew Chief and flew medevac missions in central Texas. Upon returning home he attended Fox Valley Tech in Oshkosh where he received his Airframe & Powerplant certificates and finished his private pilot certificate. He then put his A&P to work at Basler Turbo in Oshkosh before making the move to Gulfstream Aerospace in Appleton where he worked as a Technician, Team Lead, Tech Ops Specialist and Field Service Representative with both civilian and military customers around the world. After 16 years on the technical side, Mark decided it was time for a change and wanted to follow his childhood passion of flying.
Hobbies:
In his free time, Mark enjoys building his RV8 airplane, teaching aircraft construction, mountain biking, hiking, kayaking, eating Trader Joe's chocolate covered espresso beans, flying to new places and perfecting his lawn stripes.
Ratings:
He attended CAVU Flight Academy in Green Bay and became a CFI/AGI and now enjoys sharing his knowledge and passion of aviation with both private and commercial students in both Green Bay and Appleton.
Dennis K.
Instructor Bio: I began my flying career at Parks College of St. Louis University years back. After a time away from aviation, circumstances changed and I have been flying at every opportunity since. I learned a while back that the more you learn about one topic, the more it applies to the next – and that there is incredible synergy at the pinnacle. As pilots, we always strive to reach that pinnacle. It's energizing to be a part of the pilot community, where we all look for ways to constantly improve what we do and help each other to safely and effectively reach our goals. I currently work from the KGRB locations and would love to help you reach your aviation goals!
Hobbies: I enjoy flying airplanes, community involvement / volunteering, playing guitar, sailing and boating, amateur radio, traveling and outdoor sports, to name just a few. I am an active member of the US Coast Guard Auxiliary and also the US Air Force Auxiliary,  the Civil Air Patrol.
Ratings: CFI and AGI; Commercial, Instrument, High Performance, Complex,  Remote / UAS.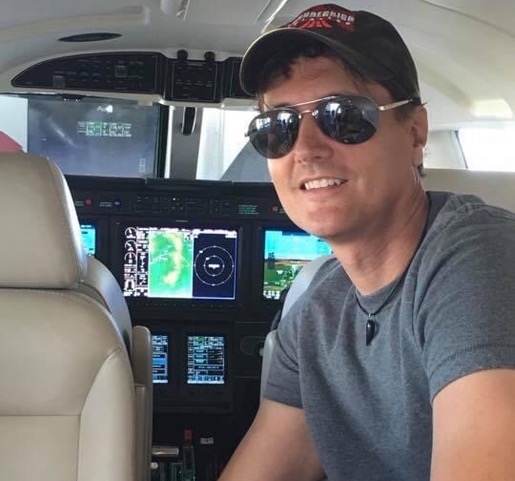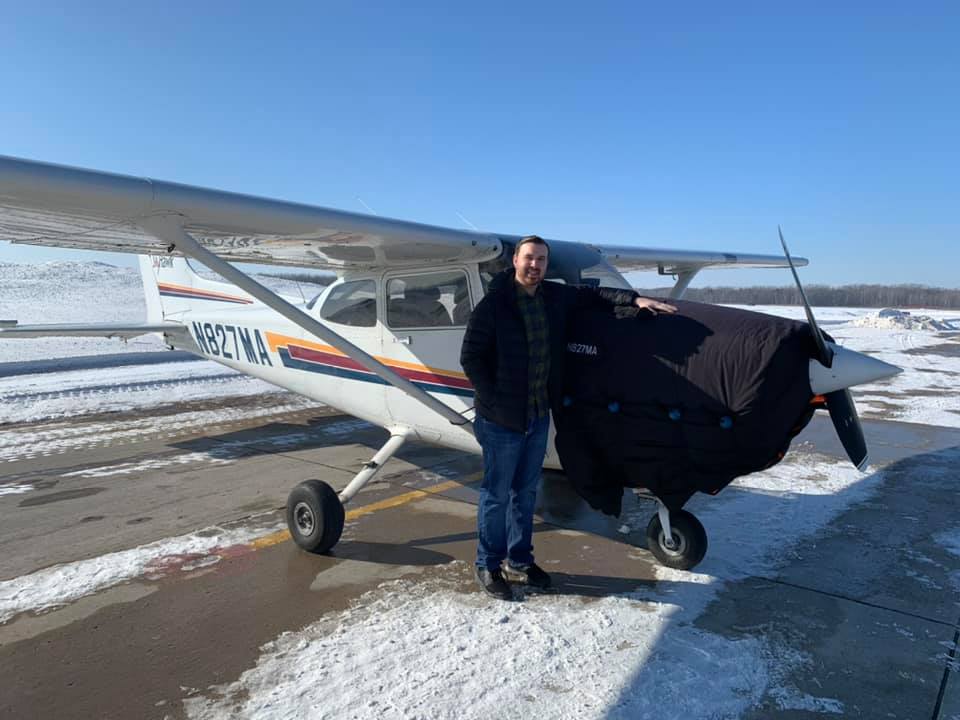 Nate M.
Instructor Bio:
I am currently a flight instructor for CAVU in both Appleton and Green Bay. I live in Kaukauna conveniently located directly between both airports. I am currently a student at Utah Valley University working toward my Bachelor Degree in Aviation. I have been flying for about 5 years and am currently working toward my CFI-I certificate.
Hobbies:
Other than flying, I love anything that gets me outdoors. In winter I enjoy downhill skiing at the many local skiing hills. In summer I like to spend my time off at my parent's cottage in Nekoosa, WI where boating and jet skiing fills most of my day.
Ratings:
I currently hold a Commercial Pilot's License with Instrument Rating and CFI certificate.
Ingrid P.
Instructor Bio:
My passion for aviation started when I was a little girl and would spend hours listening to my grandfather's stories when he was at the Air Force. As I became older my passion grew further as my Dad would take me to the airport to view planes. I have been flying for over 4 years and the joy for flying never gets old. I definitely love how peaceful and exciting flying a small plane is.
Hobbies:
Besides flying my main hobby is cooking, I love trying new recipes and having friends and family over to try them!
Ratings:
I am currently a Certified Flight Instructor at Pilotsmith and CAVU. I hold a Commercial Pilot with Instrument Rating, CFI and CFII license.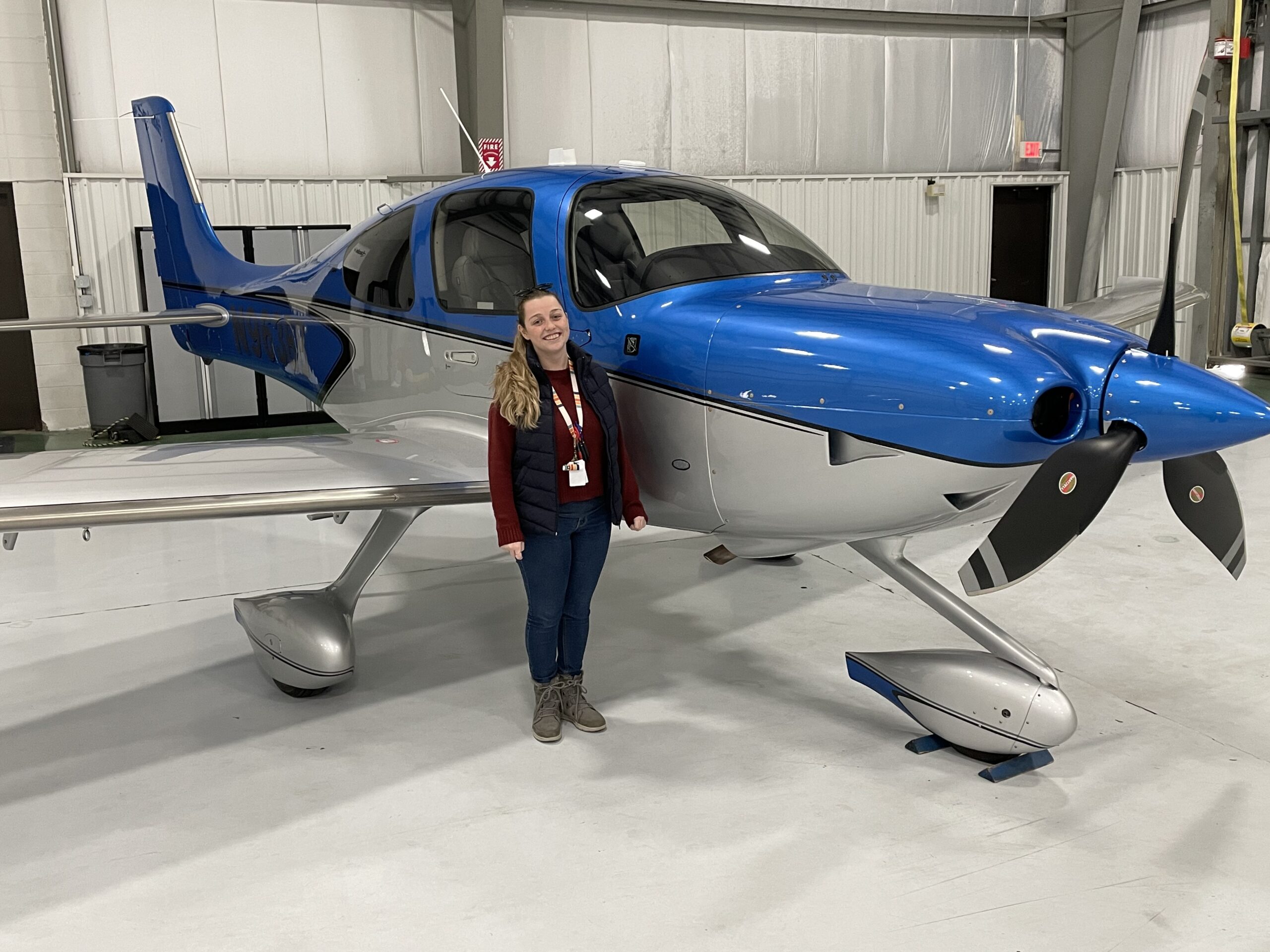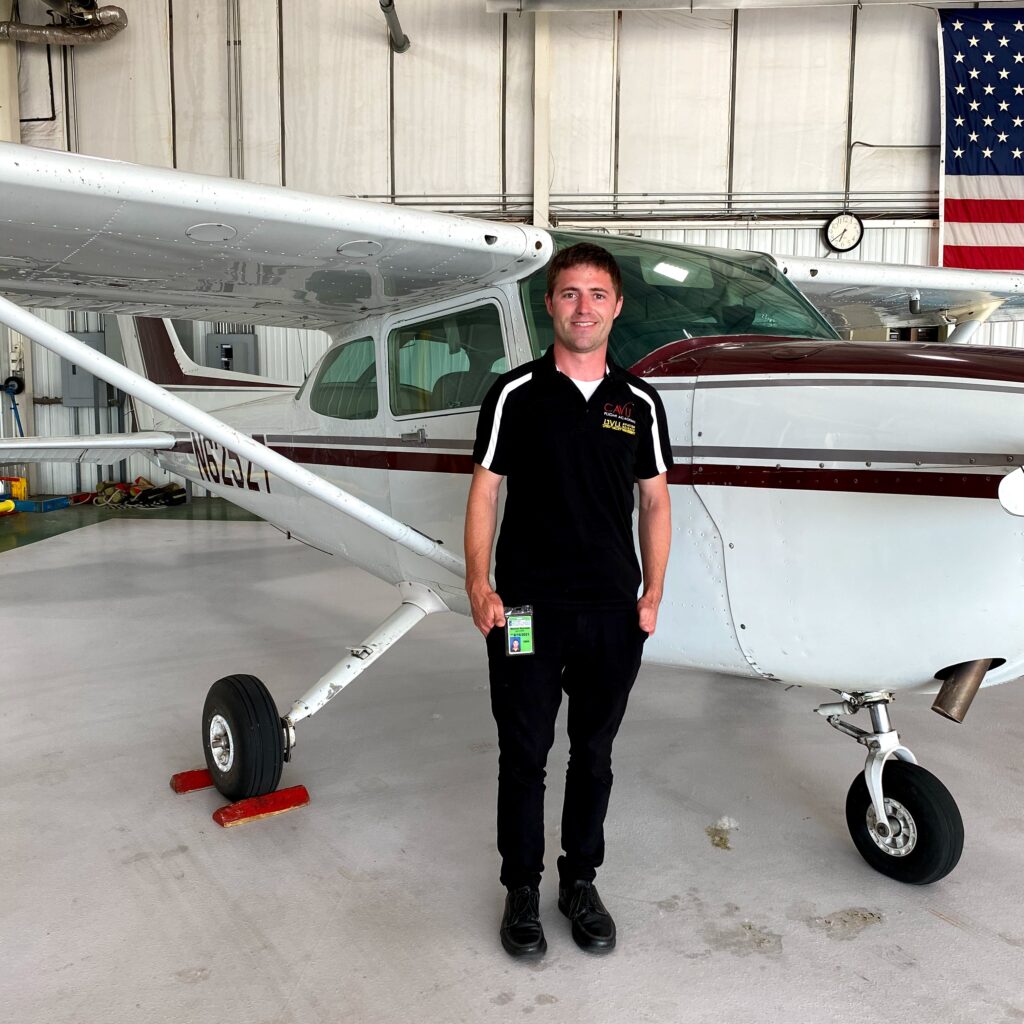 Malcolm R.
Instructor Bio:
I became intrigued with aviation after hearing the following rhyme: "There once was two mice who fell into a bucket of cream. The first mouse quickly gave up and down, the second paddled so hard he turned that cream into a little butter airplane and flew away!" Ever since I heard this, I wanted to be that second mouse. I am currently working on an aviation degree through UVU.
Hobbies:
Some of my hobbies outside of flying include riding ponies bareback, herding my thousands of chickens, and providing air traffic control services to honey bees on IFR flight plans through controlled airspace! 
Ratings:
I am a CFI, CFII, MEI, Gold Seal Instructor, AGI, and IGI for the Green Bay location. I am also ATP rated.
Scott S.
Instructor Bio:
Before working as an instructor for CAVU, I was a mechanic in the Marine Corps and worked on KC-130's. After leaving the Corps, I attended Fox Valley Technical College from 2001-2003. From there, I worked in noise abatement and airport operations for ten years before deciding to pursue flight instruction.
Hobbies:
Aside from flying, I enjoy drawing, playing my guitar, and building model airplanes. I also like to get outdoors to bike and run, as well as spend time with my beautiful daughter Amelia.
Ratings:
Currently, I hold both a CFI and CFII rating as an instructor at both the CAVU Green Bay location as well as the Appleton location.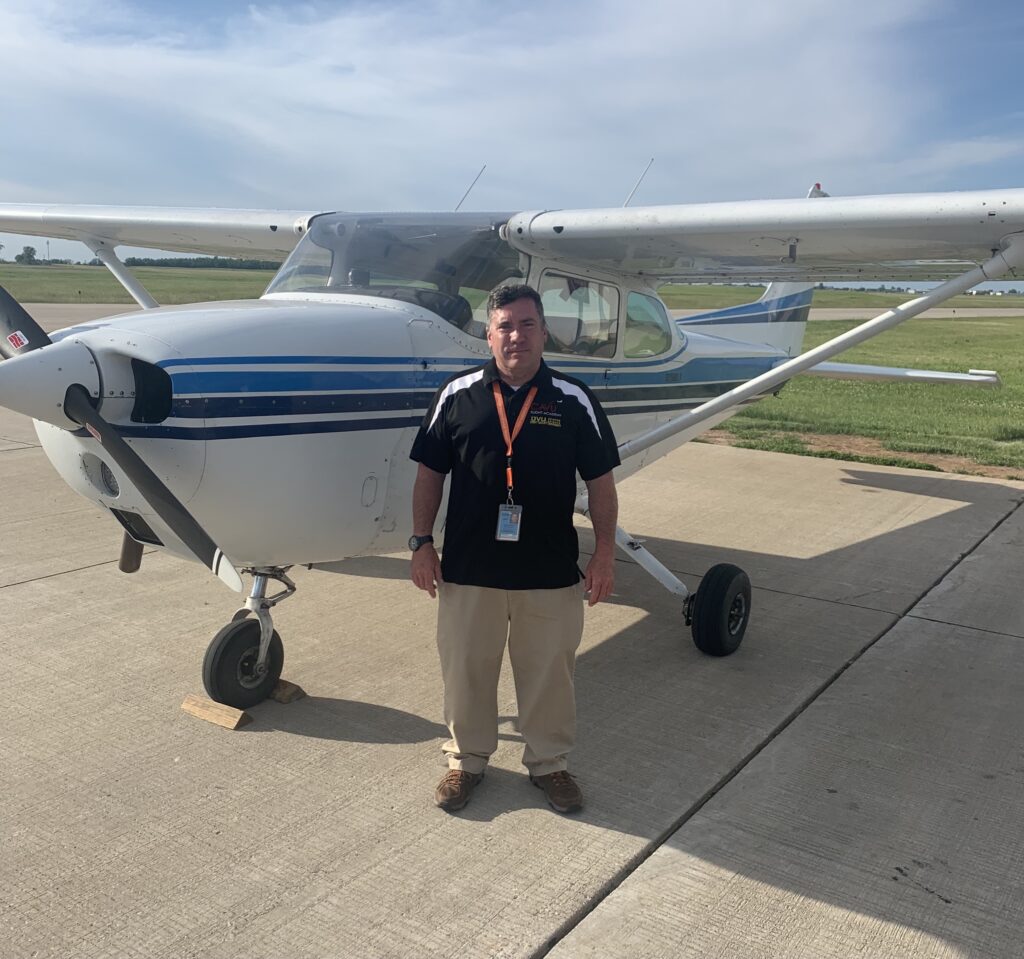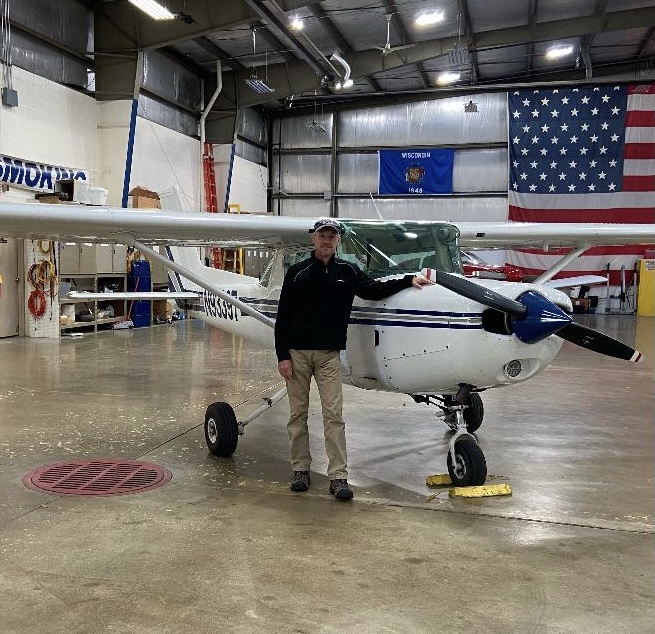 Ron S.
Instructor Bio:
I have always been interested in aviation, starting at an early age building and flying radio controlled aircraft, up to my current positions of professional flying.  My work history covers many fields, from serving in the US Navy submarine force, to my current position flying for a regional cargo carrier. I instruct because I take great pride in helping to fulfill the aviation dreams of my students.
Ratings:
I am a CFII in Manitowoc, providing instruction for: private pilot, commercial pilot, sport pilot, instrument rating, and  tailwheel endorsement.
Trent V.
Instructor Bio:
I was drawn toward aviation as a child, often stopping what I was doing to watch an aircraft fly overhead. This aviation intrigue subsided for a few years as I sought a bachelor's degree. I have a bachelor's degree in Business Administration from UW-Whitewater. However, upon graduation from UW-Whitewater I began to gravitate back toward a career in aviation. This prompted a move to Florida in order to complete my training. I could not have made a better choice. Aviation is simple, yet complex at the same time. It is peaceful, yet chaotic. There is nothing like it, you just have to experience it!
Hobbies:
One of the great aspects about being back in Green Bay is family. I get to spend time with them on a consistent basis and watch my nephews grow up. When I am not spending time with family my hobbies consist of boating, fishing, snowmobiling, and watching or playing sports.
Ratings:
I currently have my single/multi-engine commercial license with instrument rating and possess a CFI/CFII instructor license. I am also the Flight School Manager for Pilotsmith!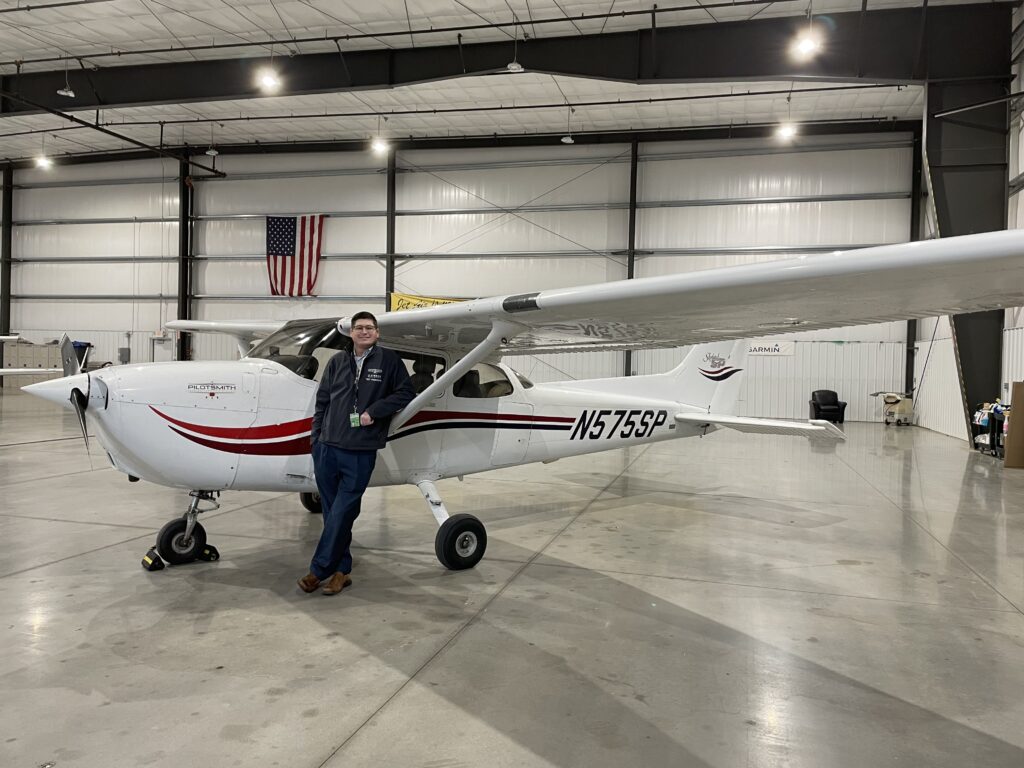 Remington V.
Instructor Bio:
Originally from the Madison area, Remington was first introduced to aviation in high school from a teacher who saw her passion for adventure. After taking her first flight lesson at the age of 17, she earned her private pilot's license shortly after graduating high school. Since then, she has joined the Air National Guard and completed a Bachelor of Business Administration degree from UW-Madison.
Hobbies:
Remington has earned her ratings up to Certified Flight Instructor and is currently in the process of finishing her CFII, as well as becoming a Cirrus Training Center Instructor in Green Bay. Available for instruction at all locations, she primarily works out of the Appleton airport.
Ratings:
Outside of flying, Remington enjoys spending time with her family; hiking, camping, and traveling.
Brandon W.
Instructor Bio:
Immediately after graduating high school, I went to Fox Valley Tech and graduated from there in 2018 with a commercial multi and single engine, CFI, CFII, MEI, and an Associates degree in Aeronautics. I then instructed at the tech until August of 2019, where I went on to become an airline pilot by November of 2019 at the age of 22.
Hobbies:
Outside of flying, I enjoy golfing and boating.
Ratings:
I am a CFI, CFII, MEI and hold both a commercial multi and single engine license. Sherwood W.
Instructor Bio:
Sherwood "Woody" Williams, PhD has been a flight instructor since 1994, having started flying on his 50th birthday, and loves every minute of it. He is a retired  teacher and school district administrator for 30 plus years helping students and staff learn and grow. He created CAVU Flight Academy in 1998. Overall, he really enjoys being around people and loves flight instruction.
Hobbies:
Outside of flying, he enjoyed sports and lettered in college football at UW-Platteville. Dr. Woody is a graduate of the University of Wisconsin – Madison. He also conducted numerous acoustical studies to enhance the listening and learning environment for children in Wisconsin and the Mid-West schools. Woody is married and they have six daughters, 22 grandchildren, 11 great grandchildren, and one great great grandchild, which makes holidays a big event around the house.
Ratings:
Dr. Woody holds an ATP, CFII, MEI, AGI, and a Gold Seal.